Forklift Simulator from Virtual Forklift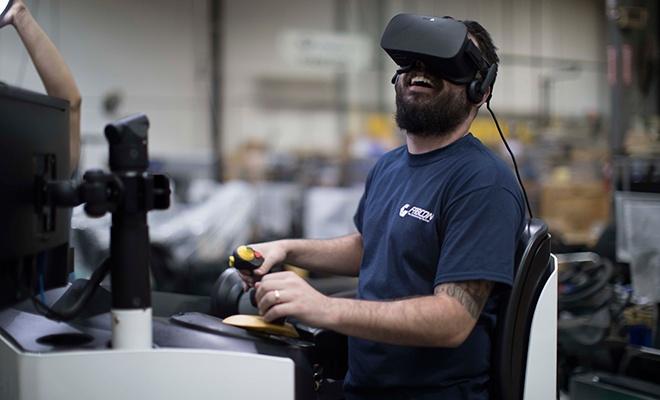 Forklift University offers training with the most advanced training tools available. The forklift simulator from Virtual Forklift is a great tool to reach the new generation of forklift operators.
Developed by forklift trainers with over 20 years of experience, the Virtual Forklift simulator is designed to work with your trainers and instructors to teach the safety skills needed in any warehouse or distribution company.
With a new modular design, the forklift training simulator can help companies, technical schools, staffing agencies and other training organizations target their training to emphasize the proper safe driving habits that every driver needs. For those that are looking for a complete training program, a train the trainer class has a complete instructor training program. This program includes a lift specific modular PowerPoint that is unlike any other in the industry. Trainers also have access to videos, manuals, tests, JHA forms, certification forms, licenses and other materials necessary to provide OSHA compiant training.
For more information or to contact us for a demo, call 888-674-9992 or www.ForkliftUniversity.com